Description
Click here to view our ESD Permanent Flooring case study.
Colorex is an advanced technical flooring system specifically designed to control static discharge in sensitive areas such as cleanrooms, operating theatres, pharmaceutical industry and the electronics industry. Not only does Colorex provide an advanced technical solution, but it is also aesthetically pleasing, enhancing any commercial interior from industrial to educational establishments.
Colorex SD Static Dissipative Tiles
Colorex SD is a static dissipative homogeneous floor covering in tile format with permanent ESD properties. Because of the dense network of dissipative veins, static charges flow easily through the floor to earth. Colorex SD tiles can withstand the most demanding conditions and offer a perfect solution for highly sensitive areas such as cleanrooms, and for demanding production sites in the electronics, life sciences and manufacturing industry.
Colorex enables safe electrostatic discharge through the whole thickness of the tile. The conductive mass throughout the tile is formed of a dense network of tiny carbon black veins permanently static dissipative floor, connection between tiles through the conductive adhesive and connected to earth through copper strip. Colorex SD Static Dissipative Tiles can be applied in newly built laboratories, clean rooms, pharmaceutical laboratories, production sites and operating theatres.
Conductive Flooring
In industries such as the pharmaceutical industry where electronic components or volatile chemicals are involved, static electricity can result in significant damage, injury and financial loss. All active electronic components and equipment e.g. micro-chips, integrated circuits and machinery are sensitive to electrostatic discharges (also known as ESD events).
Even when areas and people are equipped to handle such static-sensitive devices, inadvertent contact and damage can occur. Bondline's ESD Permanent Flooring can safeguard your entire process. These systems can be designed to produce a floor tailored to meet your specific needs.
The Colorex System
Colorex can be used in many different applications. It can be installed by fully adhering it directly to a subfloor or bonding it to a raised access floor panel. It can also be laid as part of a loose lay tile system. Colorex is available with three levels of conductivity.
Finishing Solutions
In highly sensitive health care areas, and anywhere that has strict hygiene requirements, it's vital that floor-to-wall transitions are water-tight, perfectly hygienic and aesthetically pleasing. The integrated coving system creates a perfect seal for these critical areas using the same Colorex material.
Key Features:
Tile format ensures less wastage than sheet – Environmentally-friendly
Fully complies with all ESD standards and cleanroom standards.
Offers a lifetime conductivity warranty guaranteeing optimal performance throughout the life of the product.
The dense construction provides a pore-free surface ensuring the highest hygiene properties.
Excellent resistance to heavy loads – an ideal solution for industrial and commercial environments.
The surface can be fully repaired – extending the useful life of the product.
Available in tile format – enables quicker installation.
The conductive coating on the chips ensures that the unique electrostatic dissipative properties are consistent throughout the product.
The construction guarantees a long life conductivity that remains unaffected by changes in humidity and temperature.
Benefits of using Bondline for your ESD Floor Installation:
Over 30 years' experience of installing ESD flooring.
Advice on floor preparation and most appropriate material to us.
Variety of materials to choose.
Complete supply, deliver and install package.
Installation by our recommended fitters with experience of floor installations.
Test Certification.
Annual testing/certification if required.
When establishing an electrostatic protected area (EPA), making the correct choice of ESD flooring is essential to ensure that sensitive electronic components and assemblies are adequately protected from the harmful effects of electrostatic discharge (ESD).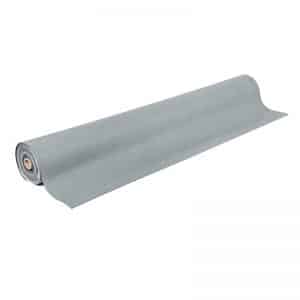 Click here to view our full range of ESD Flooring.