Description
Premium, durable ESD heel straps designed to be worn in an ESD working area.
This heel strap has detachable grounding ribbons which can be discarded or washed after one-off use.(Does not include grounding ribbons – must be bought separately). The heel strap can then be used again and again. This unique strap incorporates a 1 meg-ohm safety resistor.
Re-usable heel strap is long lasting and can be used in combination with all ESD flooring and matting. View our ESD flooring range by clicking here.
It is recommended that a heel strap should be worn on both feet. The heel grounder must be tested from time to time using a CWST3 footwear test station.
Key Features:
All heel straps are produced using a soft 2 layer rubber material. (Black conductive on the outside and white on the inside to avoid any shoe marking).
This type of heel strap is available in either a standard or extra-large size.
Designed for use in conjunction with all ESD flooring or matting, each heel strap incorporates a 1 Meg Ohm safety resistor.
Conforms to standards ANSI-ESD S-20.20 and EIA 625.
All grounding products are manufactured to the highest quality to ensure high comfort and long life.
Disposable conductive grounding ribbons are available to purchase in packs of 50. Standard colour of the ribbons is blue.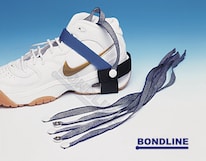 If you have an enquiry, please contact us either by telephone or email.