Description
The ESD KSTPB Workbench is a durable, conductive industrial workbench, notable for its simple classic design and ergonomic features. It is the ideal basic bench for a broad range of tasks and environments when fitted with accessories: packing, inspecting, testing, repairing. The KSTPB Workbench can be easily customised with a wide range of accessories and add-ons to suit your own requirements. It is the most cost-effective option in our range of ESD workbenches which is perfect for all budgets.
While the ESD KSTPB Workbench has a simple appearance, its solid steel frame is extremely sturdy and durable, guaranteeing regular use with a maximum load capacity of 300kg at a time. The bench's height can easily be adjusted from 650 to 900mm, which makes the benches suitable for work while standing or sitting. This feature is particularly essential for work involving packing where the workbench height must be set correctly for the height of the user. The bench's top is a light grey laminate, semi-conductive surface with a grey edging and thickness of 25mm.
The ESD KSTPB Workbench can be easily placed in a line with no gaps for conveyor work. Its universal design allows fitting out the workplace with necessary equipment and drawer units. In terms of installing the ESD KSTPB Workbench, it is generally easy to assemble. However, if you do need help or assistance with installing your workbench, you can always contact our team on +44 (0)1793 511000 or sales@bondline.co.uk to install the workbench for you.
Key Features of KSTPB Workbench:
Cost-effective and low-cost standard workbench.
ESD bench top with a light grey laminate surface, grey edging, 25mm thickness and semi-conductivity.
High quality, durable steel frame, guaranteed for regular use with loads up to 300kg max.
Suitable for most industrial jobs, environments and tasks, including: packing, inspecting, repairing and testing.
Superior range of accessories and add-ons for customisation for the ESD KSTPB workbench.
A staple product for Electrostatic Protected Areas.
5 years guarantee from date of delivery.
Easy to install.
Quick lead times*.
Height adjustable from 650 to 900mm, essential for packing work.
RoHS and REACH compliant.
CE approved.
Compliant according to IEC-61340-5-1 International Standard.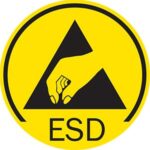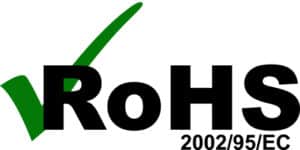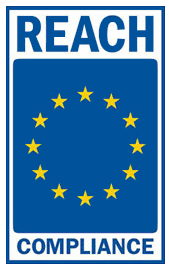 Customise KSTPB Bench with Accessories and Add-Ons
To customise your ESD KSTPB Workbench, please get in touch with us by filling the enquiry form above or calling us on +44 (0)1793 511000. Our sales team will be able to recommend the most suitable bench and accessories that match your requirements.
We can offer a wide range of accessories and add-ons to suit your requirements, including the items below:
Accessories with a swivel arm

Bin rails

Cabinets for uprights

Cable management

Castors

Compressed air distributors

Cone racks and tool holders

Small storage solutions i.e. drawer units

IT accessories

LMC light steel cabinet

Lighting and tool support

Magnifying lamp

Other ESD accessories

Packing accessories

Perforated panels

Power rails

Shelves

Uprights and profiles
*Please note: We always aim to ensure that there are quick lead times. Usually, our lead time is only 14 days for our benches. You can always contact us about your order if you have any concerns or require a product urgently.*