Description
Self-adhesive warning labels for components, sub-assemblies, bags, boxes, bins, etc. to give easy identification of static-sensitive devices and products. Can act as tamper-proof when applied to bags/packaging.
Each warning label is yellow and black as standard colour and features an ESD susceptible symbol which denotes components and sub-assemblies which are ESD susceptible. Supplied in rolls of 1,000.
These labels are not to be used within an EPA environment but rather in a warehouse, for example, where ESD products are transported and stored. They are recommended to be used with open-top metalised shielding bags to show there is a static-sensitive component inside and should be handled with care.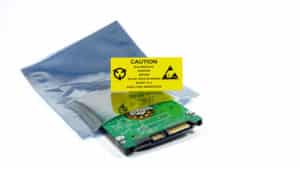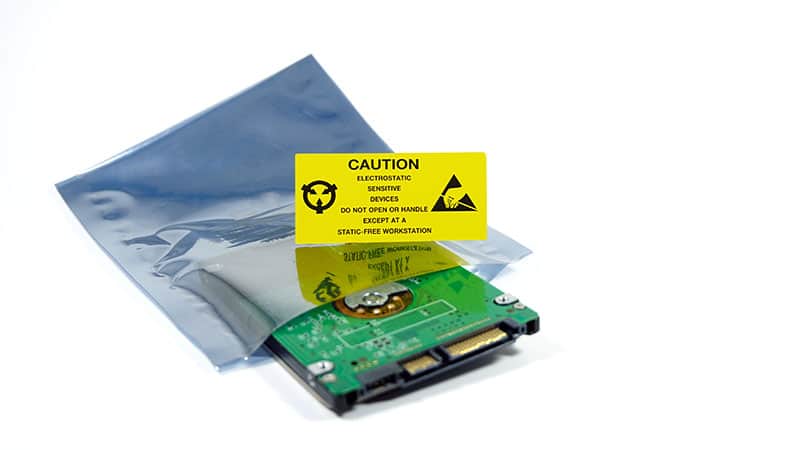 Sizes are as follows:
L005 – ESD Labels. Size 5 x 5mm.
L009 – ESD Labels. Size 12 x 12mm.
Key Features:
Self-adhesive ESD warning labels.

Designed for use on products and packaging.

Supplied on release paper in rolls of 1000.

Features ESD susceptible symbol.

Available in a wide range of sizes.

Colour: Black/Yellow.

Printed black on yellow 80gsm gloss paper.

REACH and RoHS compliant.