Description
Earth bonding plugs can be supplied with any combination of 10mm studs, 7mm studs, 4mm studs, banana sockets, shrouded banana sockets and reverse banana sockets to suit any requirements. These plugs offer a simple and easy method of grounding.
Utilising mains earth as the "Earth Facility" is now the most popular method for guaranteeing Zero potential in the EPA. Designed to be plugged directly into the mains socket.
Used for connecting wrist wraps and earth leads to mains earth.
---
Customisation Options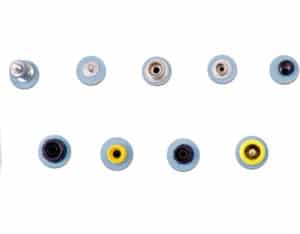 Custom Printing and Euro Plugs
Custom printing and EU plugs also available. Other resistance values available on request.
---