Description
Our Dental Probe is a high quality precision instrument produced using a non-magnetic stainless-steel alloy. This slim-line dental probe is to be used for scraping away excess solder and flux residue. Ideal for use on circuit boards and solder applications. Dental Probe is RoHS and REACH compliant.
770054SL length: 160mm.
For use in Many Common Industry Applications, including:
Electronics, Medical Device, Laser, as well as Microwave Device Assembly.
Circuit Die and Electronic Package Assembly.
PCB Rework and Repair.
Work under a Microscope / Microelectronics.
Biotech, Biology, Military and Aerospace Electronics Assembly.
Various Laboratory Applications.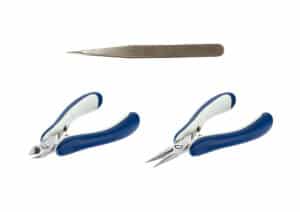 To view our full range of hand-tools, click here.