Description
Available while stocks last. Only 243 quantities left in stock.
A high quality precision instrument produced using a non-magnetic stainless-steel alloy. This slim-line dental probe is to be used for scraping away excess solder and flux residue. Ideal for use on circuit boards and solder applications.
770054SL length: 160mm.
For use in Many Common Industry Applications, including:
Electronics, Medical Device, Laser, as well as Microwave Device Assembly.
Circuit Die and Electronic Package Assembly.
PCB Rework and Repair.
Work under a Microscope / Microelectronics.
Biotech, Biology, Military and Aerospace Electronics Assembly.
Various Laboratory Applications.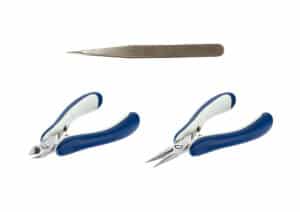 To view our full range of hand-tools, click here.