Description
Available while stocks last. Only 21 quantities left in stock.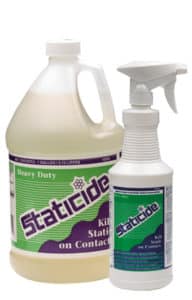 The heavy duty anti static spray is recommended for use on all porous surfaces such as carpets to help prevent static charges which can cause annoying and painful shocks in offices, gymnasiums, hotels, etc. 1 litre will cover approx. 20 square metres. This can also be used on fabrics such as curtains or clothing.
Click here to view our full range of ESD Sprays and Cleaning.