Description
Electro Static Discharge Shielding Bags provide a complete static safe environment for static sensitive components when in transit or kept in storage.
Static Shielding Bags are widely utilised in the electronics manufacturing industry to protect static sensitive components during storage and transit. Improper handling of components can result in high costs, therefore it's best to use the right protective equipment. Static Shielding Bags provide a conductive barrier around your electrical components to ensure full protection against ESD charges. This conductive barrier is known as the 'Faraday Cage' effect. The bags have a 4-layer construction with a static dissipative coating which provides a complete Faraday Cage protection against the effects of ESD.
Select from a choice of open top bags or loc-top resealable bags to suit your application – open top bags are great for easy access of components! Semi-transparent in colour, Static Shielding Bags ensure easy identification of contents inside the bag. All bags are 75 microns thick, providing reliable packaging for your components, and are supplied in packs of 100 pieces.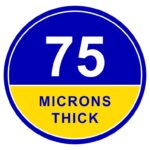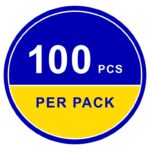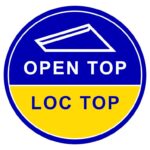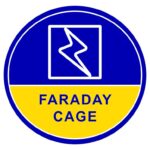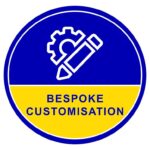 Key Benefits of Purchasing Static Shielding Bags with Bondline:
Reliable packaging for your components. All bags are 75 microns thick and supplied in packs of 100pcs.
Suitable for storing PCBs, IC integrated circuits, Hard Drives, CD drives, etc.
4 layers of protection. Static dissipative coating, polyester, aluminium shield, static dissipative polyethylene.
Wide range of sizes available to order. 
Easy identification of components. Semi-transparent packaging.
ESD symbol featured on each bag as standard.
Open top and loc-top resealable. Open top bags can be temporarily closed with an ESD Warning Label.
Customisable. Bespoke sizes, thicknesses, printing and packaging solutions can be made on request.
Compliant to ESD, RoHS and REACH standards.
Bondline is a leading UK supplier and vast stockist of ESD control equipment.
Meets the Following ESD Standards & Requirements:
| | | | |
| --- | --- | --- | --- |
| | IEC 61340-5-1 | | EIA541, MIL-PRF-81705 |
| | ESD STM11. 31-2006 | | ANSI/ESD S20.20 |
| | RoHS compliant | | REACH compliant |
Additional Information
For a volume large quantity or a bespoke quotation, please contact us by calling 01793 511000 or emailing sales@bondline.co.uk.
Static shielding bag material is available to purchase in the form of ESD film rolls. Please contact us for more information.
To view our full range of ESD Bags, see here – ESD Bags | Bondline Electronics.